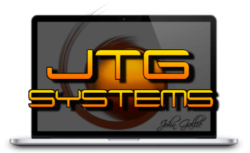 A convenient location for any computer emergencies or general computer maintenance needs and Web development requirements you might have.
If you're looking for a "One-Stop" Place for your Companies needs; We are that place!
Our Computer Repair shop quickly after launch in 2005, developed an entire scope of services from PC / Mac Repair to the Web design, and full digital marketing. Including custom Video creation; App Development for Android / Apple. We design and build eCommerce Websites, create custom graphics, and more. SEO is one of our top services. We can rank just about any website top on google.
I'd like to show you how JTG Systems can increase your business revenues. I'd like to offer you a FREE examination of your website, accompanied by a discount on any computer or laptop repair or maintenance service to show you what we can do.