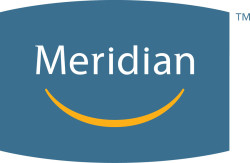 Meridian offers all the services and products you need to manage your personal or business life - anywhere, anytime. Meridian is owned by our Members. Because we are owned by our Members, we only work for you. That means we can take our profits and return them to you in the form of the best products and services we can offer.
Experience the Meridian difference
We exist to grow the lives of our Members and improve the communities we live in. Our job is to always have your back. We put our Members' interests first and get to know you so we can be proactive and inform you of financial solutions that are in your best interest. Our employees also have the power to make most decisions locally. We don't have to wait for permission from head office to make a decision that will affect your life.